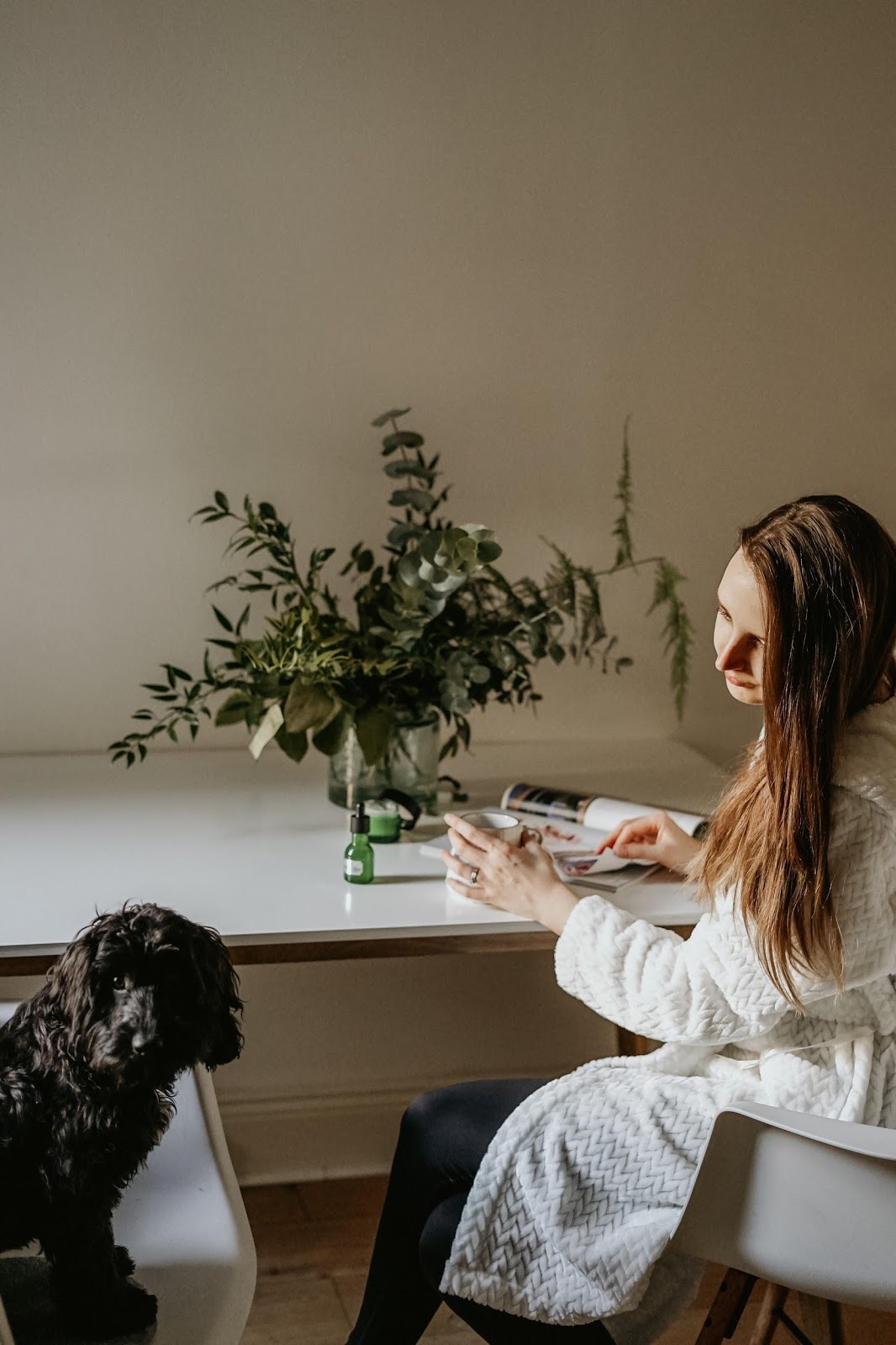 Your family is growing — no, not with a pink or blue bundle of joy, but with a four-legged one!
It doesn't take long after getting a dog or cat to realize that your home isn't well-suited to pet ownership. Maybe you have a yard that's too small, a carpet that traps too much fur, or a landlord who isn't a fan of your furry companion. Whatever the reason, it's clear that your house isn't working and you need a pet-friendly home. Before you go house hunting, here's what you need to know about moving with pets.
Finding Pet-Friendly Housing
Renting with pets is a hassle, especially if you own cats and dogs. Not only do you have to find a landlord who accepts all of your pets, you usually have to pay pet fees and pet rent too. Add breed and size restrictions, and finding a rental can feel nearly impossible.
With as much trouble as renters have to go through to find pet-friendly housing, it's no surprise that pet owners are more likely to become homeowners. Not only did 80 percent of homebuyers own a pet in a recent survey, 90 percent said their pet's needs were a key factor in the decision to buy a house.
So, what types of homes are these buyers after? Plenty of outdoor space is the top priority for pet-owning buyers, but that's not the only amenity that improves life with pets. These are some other features you'll want to consider when shopping for a pet-friendly home:
For dogs
Fenced yard.

Dog wash station.

Mudroom.

Neighborhood parks, dog parks, and multi-use trails.
For cats
Screened-in porch, sunroom, or catio.

Hidden litter box area.
For all pets
Scratch- and stain-resistant flooring.

Storage areas for pet supplies.

Low-traffic neighborhood.

Proximity to veterinarians and pet services.
There are other ways you can make your new home more pet-friendly, like choosing area rugs in colors that blend with your pet's fur, buying couches in low-maintenance fabrics, and searching for furniture with built-in nooks for pet beds. Getting rid of old furniture and buying new pieces after the move also saves you a lot of money on moving costs.
Don't forget to get your pet's affairs in order before the move. You'll need to update microchip and registration information, update vaccines and get copies of veterinary records, and request recommendations for vets, groomers, walkers, and sitters in your new town.
Moving with Pets
Now that you've found the right home for you and your pets, you can't wait to move! Unfortunately, your pets don't share the enthusiasm. Moving is stressful for dogs and cats, even when the payoff is worth it.
Keep pets away from the action on moving day. Look for a pet sitter who can watch your pets in their home rather than yours. If that's not an option, set your pets up in an empty room on moving day so they don't get stressed out by movers or escape.
Packing is just the start. You also have to get pets to the new house safely. Keep pets crated while on the road, and secure the crate to the vehicle so it's protected in an accident. Both cats and dogs need regular breaks to use the bathroom, stretch their legs, and work out pent-up energy. It's absolutely essential that you leash pets before opening vehicle doors so they don't escape.
Once at your new home, give your pets time to settle in before letting them run free. A quiet bedroom with your pet's favorite bed and toys is the perfect place to get comfortable in their new surroundings.
Buying a pet-friendly home isn't just about giving your dogs and cats the best of the best. The right amenities also simplify life with pets so that your critters integrate seamlessly with family life. When you're in pet-ownership for the long haul, a pet-friendly home is the obvious choice.
Image via Unsplash